Fall is here, so get ready to watch a new crop of TV shows that are guaranteed to deliver laughs, chills, thrills and suspense.  Fall 2018 brings a bevy of exciting new shows, including the fast-paced, Dick Wolf-produced drama "FBI"; the paranormal police procedural "The InBetween"; "The Kids Are Alright," an ensemble comedy set in the '70s; and "The Passage," a character-driven thriller about secret government medical experiments.  There's something for everyone.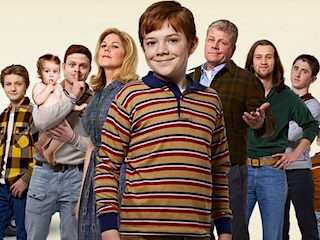 Great new Fall TV shows look better with a projector, so here are the top models we recommend:

JVC DLA-RS520
If you wish to view new shows in style, look no further than the JVC DLA-RS520 4K projector.  This model has won high marks for color accuracy and saturation, high contrast and black levels.  It features 4K Precision e-shift, which analyzes every pixel in the native 4K signal to provide better sharpening, especially in very small text, which is great for TV shows with subtitles.


EPSON HOME CINEMA 5040UB
This Epson model's motion refresh rate is superior, thus you won't have problems with stuttering or flickering when the action gets intense.  Other features include a 1,000,000 to 1 contrast ratio, 2,500 lumens, and three 1080p LCD chips.  Though the resolution is 1080p, Epson's 4k-Enhancement pixel-shifting technology allows the projector's image to appear as true 4K.



OPTOMA HD 39 DARBEE
If you can't afford a top-of-the-line projector, the Optoma HD39Darbee is a great option based on both quality and price tag.  The projector's Darbee processing applies variable picture enhancements to boost colors, increase brightness, and add edge emphasis for more detailed images.  Other pleasing features are its 3,500 lumens and HD resolution.



The last thing you need while watching the latest episode of your new favorite TV show is for the lamp to go out during the opening credits.  At MyProjectorLamps.com, we sell inexpensive replacements for all of the biggest brand names around.  We offer the largest assortment of high-quality replacement lamps at low, affordable prices. Shop with us today and save!