Finding 'the best projector' is always a subjective matter, as a projector that is perfect for home cinema isn't necessarily great for viewing family photos. So the most important step you can take before deciding which projector is right for you is to know what you primarily want to use it for. Certainly if the projector is going to be used inside a classroom, that changes what the key features and functions will be.




For a start, cost is always more of a factor for projectors that are being bought within the education system, so we will focus on projectors that offer good results for good value. They don't necessarily need to deliver full HD pictures because that's rarely something that would be useful in a classroom in the same way that it would be at home.




A short-throw lens tends to be preferable as it enables the teacher to have control of the projector near the front of the classroom. The brightness is also something to consider, as most classrooms can be made dark enough for almost any projector to create a clear picture. Classroom projectors will also be used more often than ones at home, so finding a projector with a long lamp life will mean less frequent need for replacements.

Below are some recommendations for the best projectors you can purchase for the classroom:
Epson W29

A mid-range projector in terms of costs, this Epson model offers a lot of quality features that still make it excellent value, not least the WXGA resolution and 3LCD technology to deliver crisp and colorful presentations. It's also got great connectivity options, allowing for up to four devices to display simultaneously with the teacher having moderation control. That alone makes it well worth spending slightly more than you'd expect for other school projectors with similar visual specs.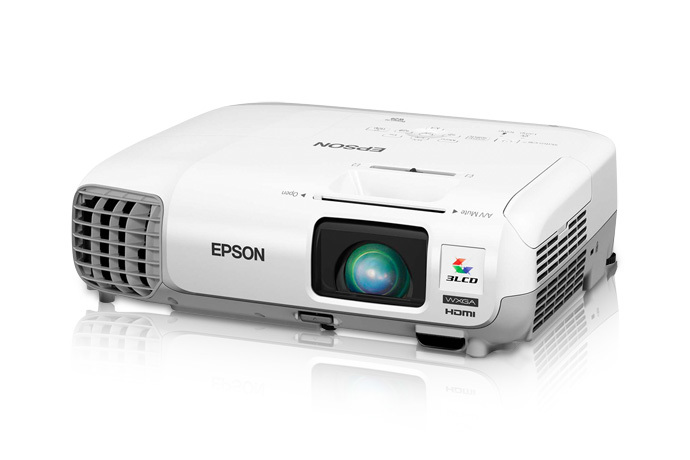 Casio EcoLite XJ-V1

This one comes with XGA resolution (ie, not widescreen) which may or may not be a problem depending on the display options in your classrooms. Many are still not able to take advantage of widescreen projectors anyway, so spending the extra money to get one isn't worthwhile. The Casio EcoLite is a great low budget, low maintenance projector that delivers good brightness, is energy efficient and light enough to be moved around classrooms.

Viewsonic PJD6350

This is a model that offers slightly more advanced visuals, including being 3D Blu Ray ready if your school or college is wanting to take things to the next level. But most importantly, it also delivers great quality picture for presentations with excellent sound, long lamp life and weighs just 4.9 lbs so is very transportable, making it an all-round great choice for a classroom projector.


If you're looking for a replacement lamp for your existing classroom projector, MyProjectorLamps.com has you covered.  Shop with us today and save on top quality lamps!