Technology is crucial in today's educational environment. Teachers are now using computers daily as a part of their curriculum. Some ways they are using them include:

Sharing visuals from computer screens including graphs, tables and spreadsheets.
Data entry and reviewing notes or tests results.
Live webcams and video streaming.
Group reading or storytelling.


Each school is different and consequently will have different projector needs. However, there are a few standard features that are important to have for the majority of school projectors.

Ultra-short throw capabilities.

Brightness of 2500 lumens to 4000 lumens (although more is needed for auditoriums and lecture halls).

Portable and lightweight or easily mountable.

XGA or WXGA resolution.

3D capability.

HDMI support or connectivity.

Horizontal/Vertical image correction.

Auto-screen fit.

Energy efficient.

Long bulb life.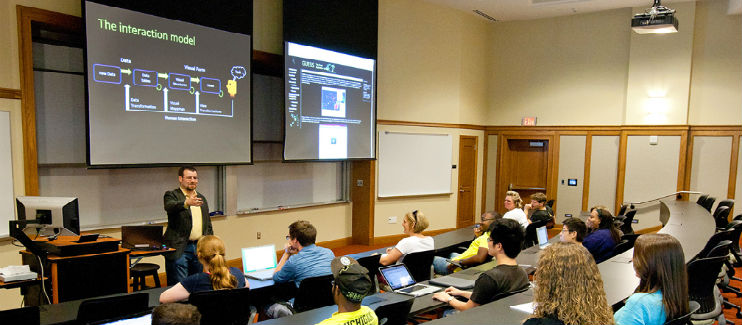 Schools are typically in need of high quality projectors at a lower price. The following projectors are efficient, but also budget-friendly. We have chosen our favorites for a variety of class sizes and age groups.

For small classrooms and elementary schools: The Optoma H27 projector provides a quality projector at a great price. It will work exceptionally well with other media devices including computers and DVD players. It is also easy to set-up, use and operate.
For colleges, universities or large meeting rooms: The InFocus 5316HDa provides great, quality viewing even from far distances. It also offers high brightness and simple connectivity to other devices.
High power for science, architecture, art and computer classes: The Epson PowerLite W16 offers WXGA resolution and 3D capability. It is lightweight, portable and will work well with computers, DVD players or tablets. It also includes a remote control for added convenience and ease of use.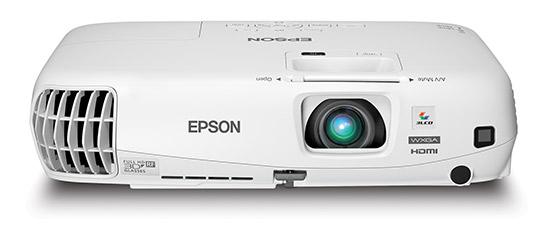 If you already have a projector for your classroom and the lamp needs replacing, MyProjectorLamps.com has you covered with an unbeatable selection of high-quality replacement lamps at low, affordable prices.  Shop with us today and save!