The new school year is approaching, and it's time for teachers to find new ways to educate their students.  Utilizing a projector to display the necessary information is a dynamic way to stimulate a class.  Furthermore, teachers can be more creative with interactive lesson plans through the use of a projector.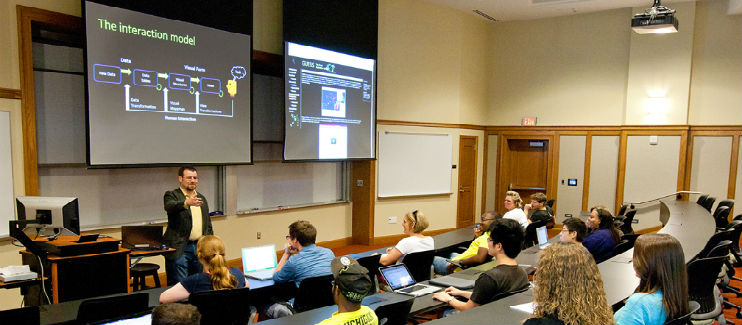 Modern projectors can be used to show a wide range of information, including photos and videos.  The two main types of classroom projectors are XGA and WXGA varieties.  XGA projectors have a 4:3 aspect ratio and a 1024×768 resolution, while WXGA projectors have a 16:10 aspect ratio and a 1280×800 resolution.

Here's our list of some of the top projectors to aid in student learning:

Sony VPL-EX575
In classrooms you can't be sure how much light you will need to block out, especially as students will need to be able to see while they take notes.  So this means you need a projector that will generate enough brightness to shine through and still look impressive.  This Sony model is an XGA projector that has 4,200 lumens, which should do the trick.  The VPL-EX575 also has six picture modes to correct picture quality:  Blackboard, Whiteboard, Cinema, Dynamic, Presentation and Cinema.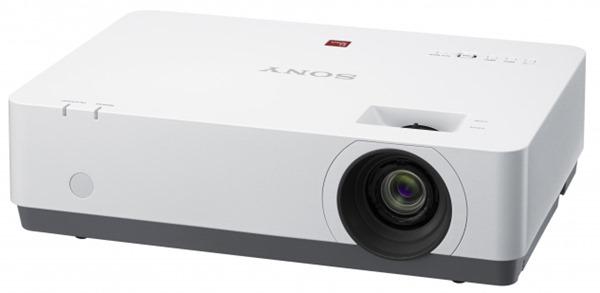 Panasonic PT-VW540U
If you require a WXGA projector for a large classroom, you can't beat the Panasonic PT-VW540U.  Its 5,500 lumens will outshine ambient light, and a dynamic contrast ratio of 16,000:1 will ensure that the text and graphics are legible.


Optoma X341
Many school districts don't have the budget for high tech gadgets, but for a few hundred dollars the Optoma X341 delivers the essentials.  This XGA projector is portable and packs 3,300 lumens with an impressive contrast ratio of 22,000 to 1.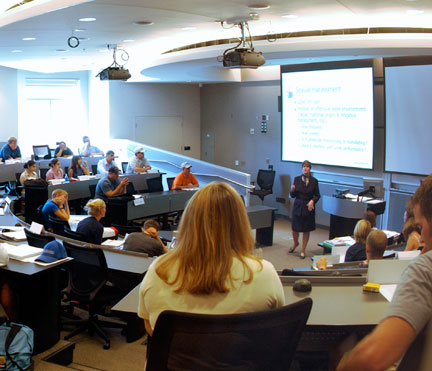 When it comes time to replace the lamps at your school of learning, MyProjectorLamps is the place to visit!  We offer the largest market in North America and have an unbeatable selection of high-quality replacement lamps at low, affordable prices.  Shop with us today and save!