Fall is here, which means we can rely on several things to happen. One of them is the stunning color changes in tree and plant leaves that draw tourists to woodlands and forests to see the sights, and the other is a load of new TV shows to keep the rest of us sitting comfortably on the couch!
Fall 2017 has brought some hugely exciting new shows to our screens, from "Star Trek: Discovery" to the sleazy new HBO show,  "The Deuce" and a Big Bang Theory spin-off called "Young Sheldon". There's something for everyone, so the questions are what you're going to watch and with what kind of device?
TV shows are becoming just as captivating and visually appealing as the movies, so it often can feel like a waste of time to watch them on even a high-priced television as you're still not experiencing them as they should be. If you've ever seen an advert for Game Of Thrones before watching the trailers at the cinema, you'll know what we mean.
Great new Fall TV shows look better with a projector, so here are the top models we recommend:
BenQ X12000
It's not just the leaves that provide wonderful colors in the Fall; TV shows like "The Deuce" offer such a rich palette (autumnal browns and oranges!) but only if you're watching with the right technology. This BenQ projector has an incredible 8.3 million distinct color pixels, which rivals what you get at the cinema, and it's also got 4K resolution, which means you won't find many better options for cozy nights and stunning picture quality.
Sony VPL-VZ1000ES
Sony's reputation for home entertainment is excellent and this 4K model has 60 frames a second video performance, so there won't be any problems with stuttering or flickering when the action is getting intense between the Federation and the Klingons in "Star Trek: Discovery". It has 2500 lumens of brightness, which should be fine in most rooms, especially on dark and gloomy Fall evenings.
Epson EH-TW9300
If you can't afford a 4K projector (after all, Christmas is coming and there's all those gifts to buy) then that doesn't mean you need to miss out on great picture quality for watching new shows. This LCD Epson model offers stunning video display via 4K enhancement and up-scaling of 1080p resolution with a contrast ratio of 1,000,000:1. It's simple to set up and you can switch between aspect ratios easily if you're flipping between shows and finding that it's causing an issue.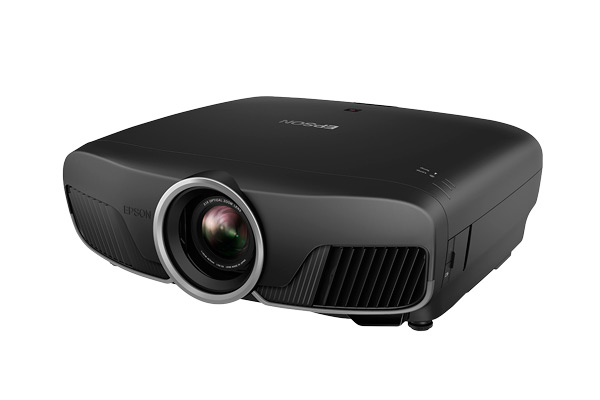 The last thing you need while watching the latest episode of your new favorite TV show is for the lamp to go out during the opening credits. MyProjectorLamps is the place to go to make sure you don't get left out when your friends or colleagues talk about the episode the following day. We offer the largest assortment of high-quality replacement lamps at low, affordable prices. Shop with us today and save!