The holiday party season is in full swing, but if you're still thinking of upgrading your entertainment options before friends and family arrive, you should consider getting a projector. There are many things you can do with the right model to liven up your parties, as well as for screening all your favorite Christmas movies and even bringing your festive New Year's decorations to life.




You can use a projector inside or outside your home to wow your guests (and neighbors) with festive displays projected onto the walls, whether they are old photos or videos of your own, or apps you can download with festive lighting displays. If your parties include some gaming, you can use a projector to supersize the picture so everyone feels immersed in the action.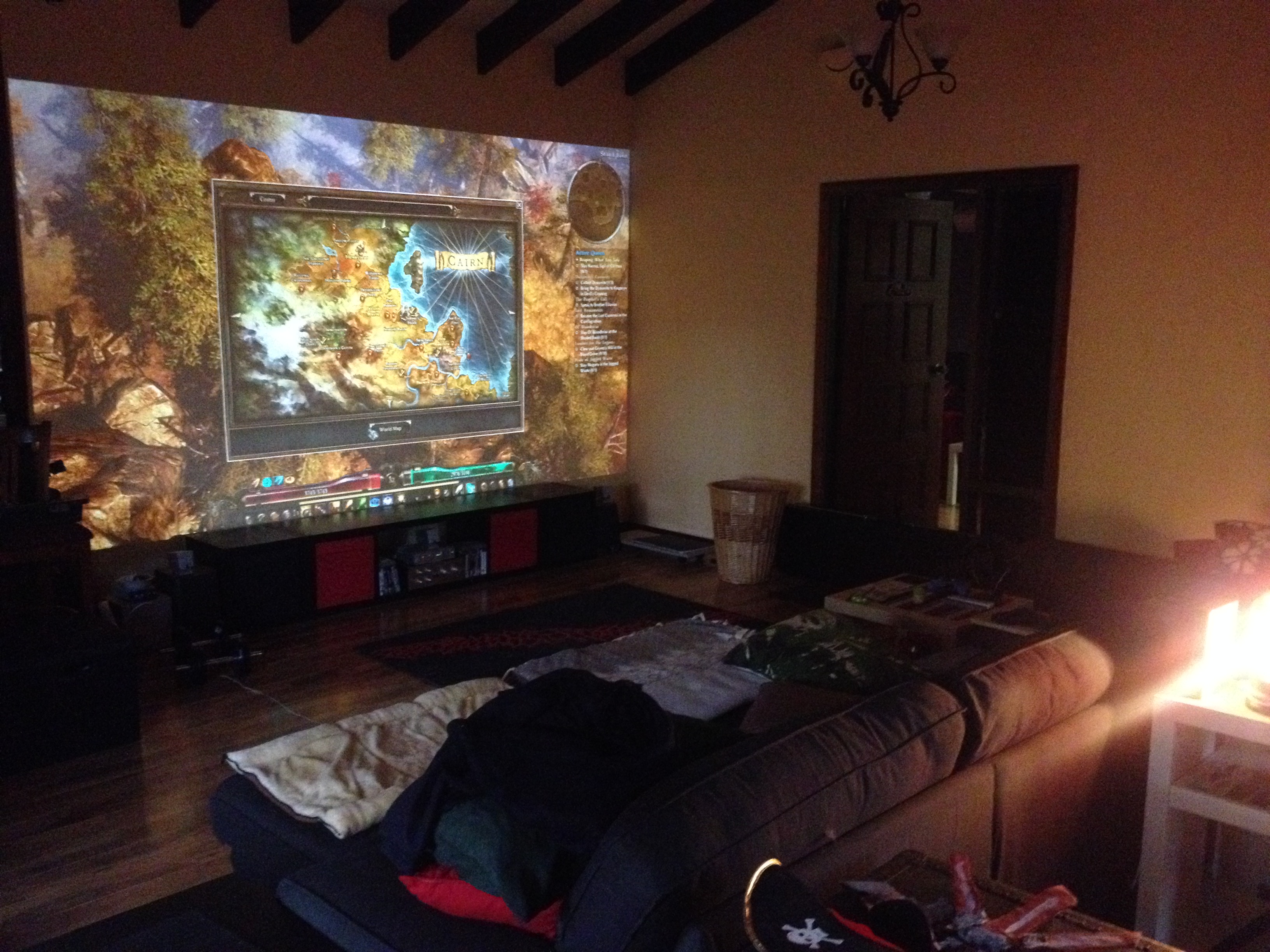 Here's a look at some of the best projectors available to use for holiday parties:
Epson BrightLink 536Wi

With a brightness of 3400 lumens that will deliver impressive pictures against any kind of ambient light, this short throw projector offers a large, high quality image even in a smaller room, which makes it very flexible for use at Christmas or New Year's parties as it will perform well both indoors or outdoors. The image quality is excellent for what is also a reasonably inexpensive model and it will definitely bring a load of festive fun.

Optoma GT1080

This Optoma model is a great all-round projector that works very well for lots of things you might want to try out at a holiday party, including video games. It's short throw lens feature also means that it can project a 100 inch picture from just 3.5 feet away, making it ideal for tight spaces and crowded rooms. The last thing you need is for your guests to be getting in the way of the picture when they are mingling. It also comes with an excellent built-in audio system if you want to avoid the hassle of hooking up external speakers too.

BenQ X12000

The Christmas season is a colorful time and you'll want any displays created by your projector to capture all the reds, greens and golds, etc, but this will only be effective if you're using the right technology. This BenQ projector has an incredible 8.3 million distinct color pixels and 4K resolution, which makes it ideal for stunning your guests with amazing festive imagery, as well as for watching festive TV shows and movies.



Whatever you choose this holiday season, make sure you have a back-up plan to avoid any disappointment by getting replacement lamps from MyProjectorLamps.com We offer the largest market in North America and have an unbeatable selection of high-quality replacement lamps at low, affordable prices. Shop with us today and save!