Hockey is a game that offers lots of excitement, especially when projected on a large, bright screen.  Projectors are gaining popularity because they let you watch your favorite shows on a larger screen. However, watching hockey on these same screens can be a challenge unless you have the right projector. This is due to the fast movement of players on the ice, as well as difficult viewing of a black puck against a white background.




When choosing a projector for the 2018-19 NHL season, look for the following features:
High Resolution (4K Projection is the best but full HD capability is acceptable)
Detail Enhancement and Sharpening Features
Lens Shift
HDMI Connections
2200 or More Lumens
Deep Blacks
Fast motion refresh rates (important for a nice smooth picture that allows you to track the puck)


Below is a look at some best rated performance projectors we recommend:

Epson Home Cinema 5040UB
The Epson Home Cinema 5040UB has a 1,000,000 to 1 contrast ratio, 2,500 lumens, and three 1080p LCD chips.  In addition, the projector's motion refresh rate is superior in quality, making it ideal for viewing sports.



BenQ HT2550
This BenQ model features 4K picture quality and 8.3 million distinct color pixels, making it easy for fans to tell the teams apart.  The projector's 2,200 lumens should be bright enough for most living rooms.


Optoma UHD60
The Optoma UHD60 packs a visual punch with its rich, saturated color and impressive 1,000,000:1 contrast.  This is a 4K projector that provides 3000 lumens and has the lowest audible noise rating among projectors of its kind.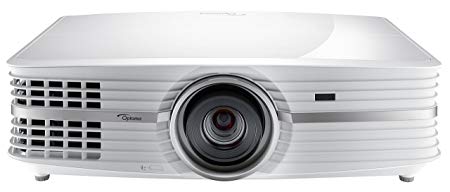 Panasonic PT-MZ670U
Thought it's pricey, this Panasonic projector outclasses most of its competition with 6,500 lumens of brightness and a contrast ratio of 3,000,000 to 1.  Furthermore, it's capable of an image size of 400 inches — that's 33 feet!



If you already have a projector for viewing sports and the lamp needs replacing, MyProjectorLamps.com has you covered with an unbeatable selection of high-quality replacement lamps at low, affordable prices.  Shop with us today and save!