What do you look for in a multimedia projector? A bright, high-contrast image? A range of video inputs? Networking capabilities? With the EIKI LC-XB250A, you'll find most of those options and more. This low- to mid-range projector, starting at just north of $1,000, was released in 2013, and it's a highly capable unit: It can handle most HDTV resolutions. Image quality is above-average, bright and with native XGA resolution. And it's available with a three-year warranty.
Overall, there's not much missing from the LC-XB250A. The biggest downsides are that it isn't 3D ready, and installation is a bit limited due to its having no horizontal lens shift. Yet, those features might not deter those looking for a no-frills projector that can handle a variety of inputs, that displays a bright image up to 300 inches, and that is relatively affordable.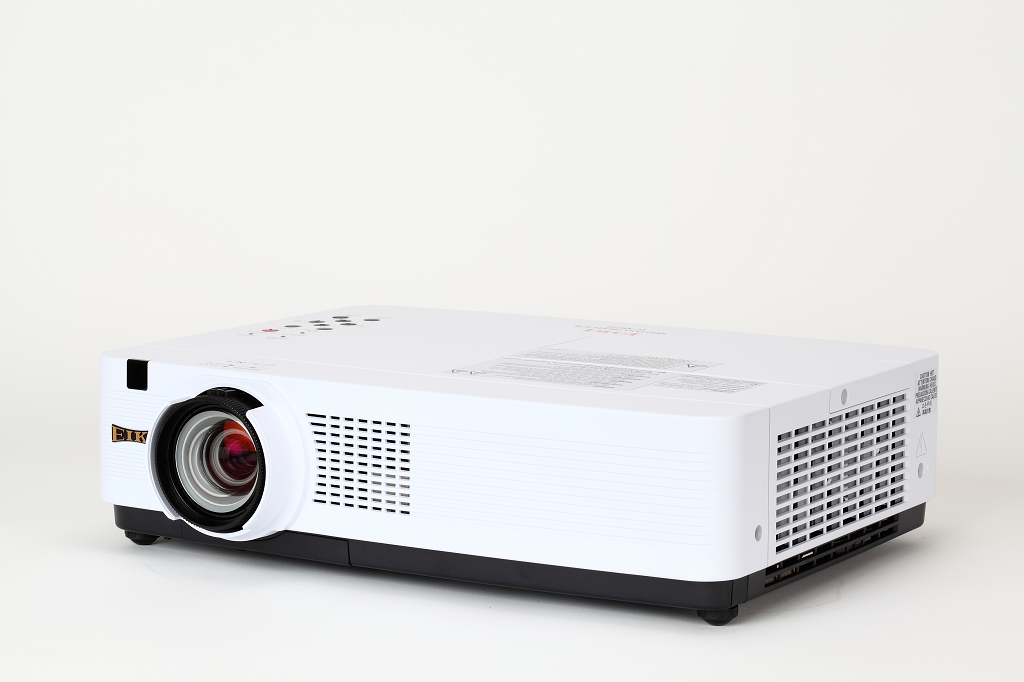 EIKI LC-XB250A: Most Useful Features
For the price, the LC-XB250A packs in a ton of useful features covered by a long extended warranty. Plus, the machine benefits from EIKI's 3LCD technology, which results in effective color performance and high image contrast. Here's a look at the best specs:
Bright Lamp Setting: The LC-XB250A is equipped with a 4,000-lumen rated lamp and displays images with a 2,000:1 contrast ratio. That means users can cast a bright image in modestly lit settings, and since it's a 3LCD display, images are well-defined and highly contrasted. In other words, if you'll be using the LC-XB250A to display mostly data images, the LC-XB250A will perform nicely. Additionally, in eco-mode the LC-XB250A's lamp – which is a 245-watt UHP lamp – has an extended life up to 5,000 hours.
Extended Warranty: In general, projectors are available with warranties in the range of 2 to 3 years. The LC-XB250A's 3-year or 6,000-hour warranty ranks on the higher end. Plus, the lamp is protected by a 6-month, 500-hour warranty. Users benefit from these extended terms, and this helps businesses, schools, and presenters receive some additional protections for their investment.
Options in Video Input and Aspect Ratio: The LC-XB250A's native XGA resolution is in the 4:3 aspect ratio, but the XB is capable of displaying 16:9 images as well. Plus, the projector handles almost all HDTV resolutions, up to 1080i. Therefore, for multimedia presentations that incorporate a lot of video, the LC-XB250A is a useful tool. Finally, the max data mode is 1920×1200 – so there is flexibility in the images the LC-XB250A can display.
These are just a few highlights. The EIKI is also very quiet for the price range, just 29 dB in its lowest setting, and the projector is equipped with a 10W audio system, which is extremely useful for small- to mid-sized spaces.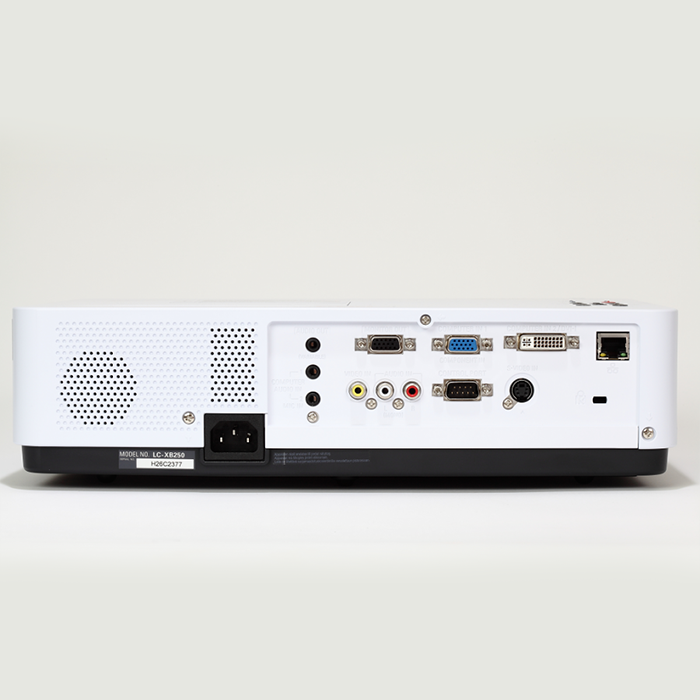 EIKI LC-XB250A: Pitfalls and Missing Features
Overall, the EIKI carries many of the same features that you'll find in other $1,000 multimedia projectors. Yet, there are a few limitations. For starters, the biggest disadvantage is some missing image shift features. For example, lens shift isn't available and the EIKI is equipped with just vertical keystone correction. That means that installation will need to be more precise, and that it's not the best projector for portability. One upside is that the LC-XB250A features a 1.6:1 zoom ratio, which is about normal for projectors in the price range.
Additionally, most projectors these days are 3D ready. The EIKI is not, which won't be a problem if you're not planning on doing 3D projections. Yet, there are other projectors at around the same price that are available with this feature.
In all, there's not much to dislike about this EIKI. Image quality is excellent; it's capable of handling a variety of video inputs, and the LC-XB250A is covered by an extended warranty. Those specs make this a solid investment for schools and businesses, and although it's not 3D ready and flexibility is limited, the LC-XB250A competes fiercely with similarly priced set-ups.
MyProjectorLamps.com is your source for lowest-cost replacement lamps for the EIKI LC-XB250A, as well as replacement projector bulbs for a variety of projectors.