When it comes to buying a projector, a short-throw lens makes a lot of sense for home theater enthusiasts. Short-throw projectors are ideal for small spaces, like a game room or home theater, and their short throw ratios mean that they can be placed much closer to the screen than their long-throw siblings. But yet, only a few short-throw projectors are capable of displaying quality 1080p video.
So which ones are the best? There are a range of options, from the recently introduced native 4K ultra short-throw projectors, to more budget-friendly options. But the key is finding a short-throw projector that provides stunning image quality, image brightness and that will last you for years. Some of the super portable short-throw projectors aren't designed to last or provide stunning images. Fortunately, there are some great options for your home theater that won't break the bank.
BenQ W1085ST
BenQ is a leader when it comes to budget-friendly short-throw projectors, and last year they released the W1085ST. It was released last year to replace the ever-popular W1080ST – another great short-throw option for the home theater. For the price – ranging from about $850 to $1,000 – the W1085ST is a great piece of hardware for home theaters.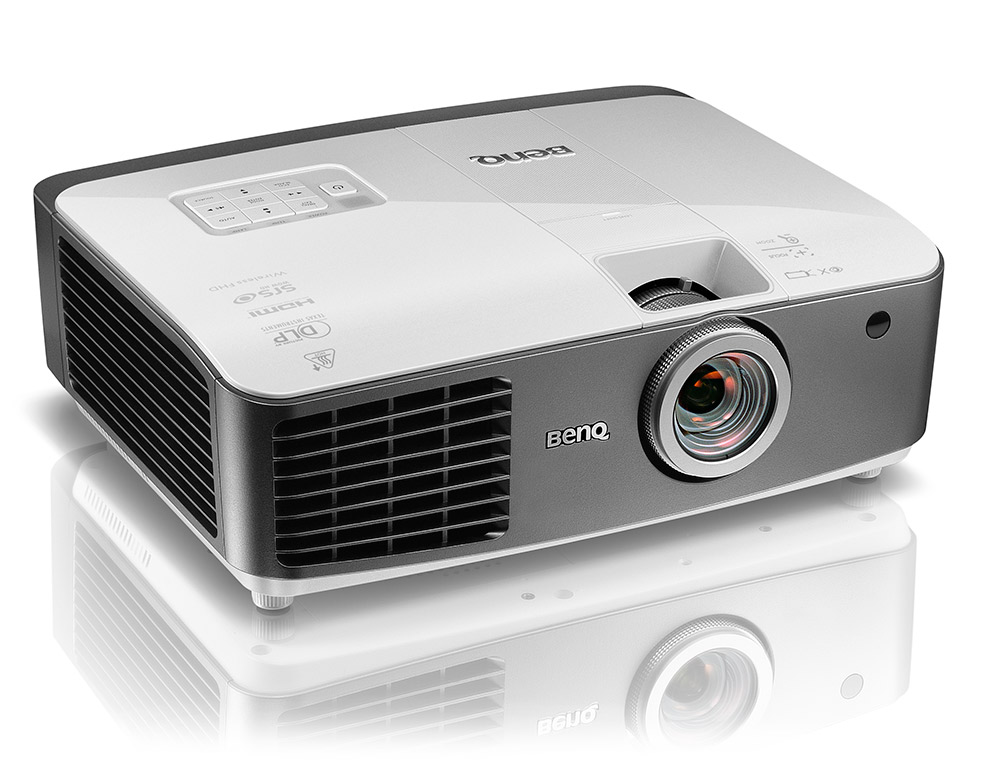 The 1085 has a brightness rating of 2,200 lumens, ideal for dark rooms or those with modest amounts of ambient light. Plus, it's a native 1920x1080p and can cast a large screen, up to 300 inches. At just 1.5 meters from the screen, the 1085 creates a gargantuan 100-inch screen. Additional features like wireless connectivity, horizontal and vertical lens ship, 3D capabilities and an impressive color profile make this a wonderful option for home theaters – and at around $850 to $1,000, the price is right.
Optoma GT1080
Although it's positioned as the projector for gamers, the Optoma GT1080 does double-duty as a home theater projector. In fact, it's a more-than-capable home theater projector, competing brilliantly with other options in the price range. Plus, the price is nearly unbeatable, coming in at right around $750.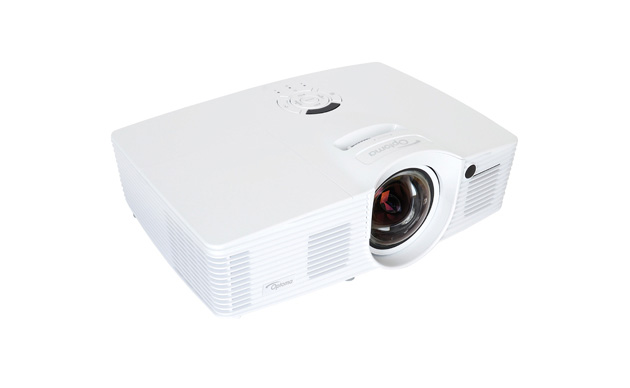 A few specs about the projector: This Optoma is fairly bright, rated at 2,800 lumens, and delivers impressive color quality with a 25,000:1 contrast ratio. The colors are saturated, and with video or gaming, rainbow artifacts are nearly non-existent. Additionally, the Optoma has a minimal lag, which makes this great for gaming. So is this really a home theater projector? For the most part yes. In Cinema mode, the 1080 works like a charm, and it provides Full HD 3D video. You won't find many better options for the price; this is an ideal starter projector.
So which one is the best? It depends. If you're not much of a gamer, opt for the BenQ 1085ST or the 1080. Both of these projectors provide impressive image quality, and they compete fiercely in the price range, even against long-throw projectors. On the other hand, if you're a gamer – the clear winner is the Optoma 1080.