Many movie watchers and television fans are opting for a projector in lieu of an LCD television. One reason is due to the increase in the number of home entertainment rooms that include comfortable seating inside a movie theater-style environment.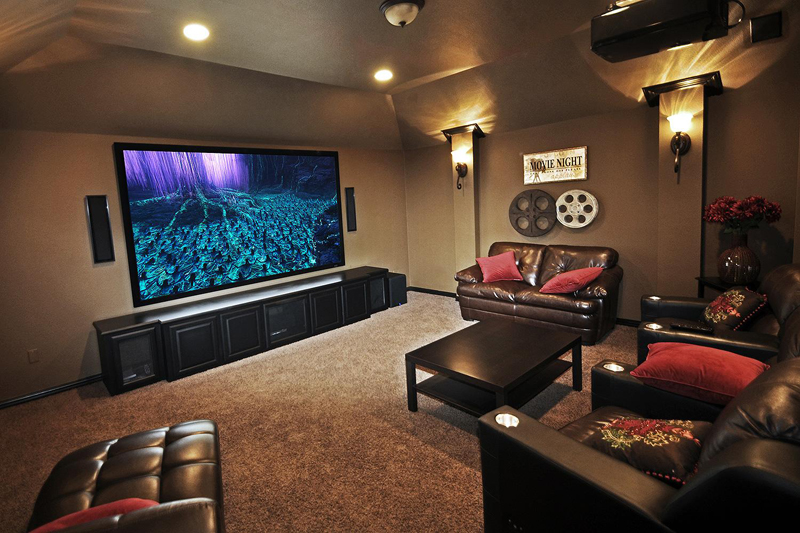 Nonetheless, there are many other reasons why projectors are preferred over flat screen televisions. Although both provide clear images and great picture quality, projectors provide many benefits over that of an LCD television such as:
The projector allows for viewing on a larger screen (about 102 inches compared to 60 or less with a television). Great for movie nights or for watching sporting events.
Today's projectors are lightweight and therefore can be transported from room to room for added convenience.
Projectors are less costly than most LCD televisions. However, the initial cost of installation and set-up can be pricey.
Projectors work easily with your computer or tablet.
Pictures come alive in more detail for better visibility, as the projector allows for image adjusting.
Projectors and projector screens can be folded up and hidden away when not in use allowing for a more tidy and open living space.
3D and 4K projectors are now available to offer the best picture resolution.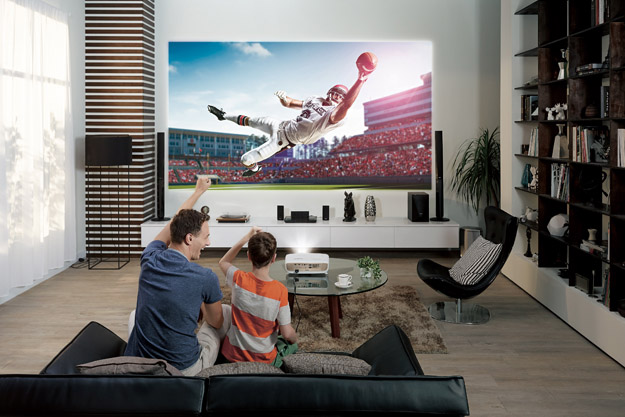 Projectors are ideal for families that frequently host gatherings or watch movies. In the past, many have shied away from projectors thinking the devices might be too complex or difficult to use. However, with new advancements in technology, they are becoming more and more user-friendly. Televisions were also preferred in the past for smaller rooms or for rooms that were very brightly lit, but today's projectors offer many features that still allow for clear, quality viewing despite these hindrances.
If you already have a projector but the lamp needs replacing, MyProjectorLamps.com has you covered with an unbeatable selection of high-quality replacement lamps at low, affordable prices.  Shop with us today and save!