Use today's technology to create an interesting and exciting photo or video presentation at your wedding reception! With the right projector and screen, you can choose to show baby photos of the bride and groom, or a video showcasing the proposal. Whatever you choose to show, you'll want to make sure the equipment you use is high quality and suitable for the occasion.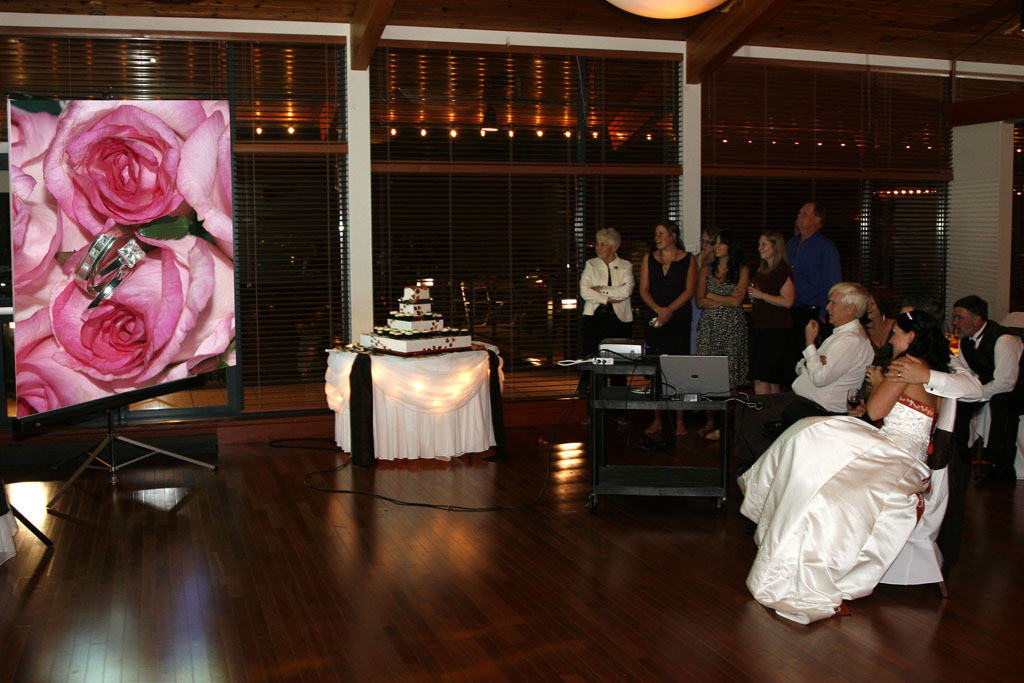 To start, it might be easiest to opt for a venue that already has a built-in projector screen. Nonetheless, this may not always be possible. If not, you can purchase or rent a portable screen that can be easily set up and taken down at the end of the event.
More importantly, you will need a projector that offers clear photos and easy viewing. When buying or renting a projector, look for the following features to share your slideshow:
For brightness and clarity, you will need your projector to have 3,000 lumens or more.
Will you be showing photos or a video? If you simply want to show a series of photos, you can get by with basic SVGA resolution. However, videos will require a more advanced projector. Your best option for video performance would be one with HD capabilities. Although, WXGA may suffice.
If you want the best technology available, you may want to choose an LCD projector. They offer the brightest and most clear images although they may be more costly.
Along with choosing the right projector and screen, you'll need to arrange your seating at the reception in a way that allows for all guests to see and enjoy your slideshow. You'll also need to have the proper cables (USB connectors, power cord ect.) to connect your projector to your computer or DVD player.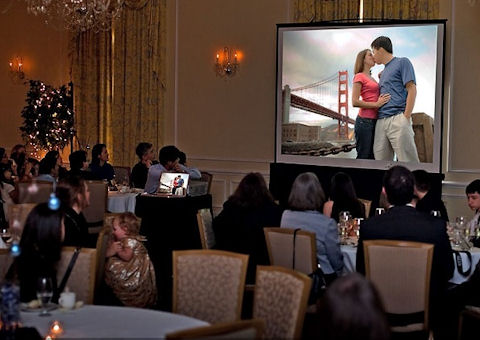 Finally, be sure to test out everything prior to your wedding day. Take notes on how to connect everything so that it will go smoothly on the day of the event.
If the projector your using needs a lamp replacement, MyProjectorLamps.com has you covered with an unbeatable selection of high-quality replacement lamps at low, affordable prices.  Shop with us today and save!